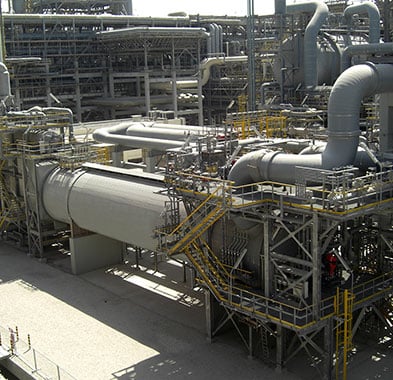 Thermal Oxidizers / Incinerators
At Zeeco, we understand the vital role thermal oxidizers, also known as incinerators, play in the destruction of hazardous waste gases. It's one reason we maintain a wide inventory of parts and critical components for ready for immediate shipping. Need on-site repair? Our global Rapid Response Team is as experienced and knowledgeable as they come and equally committed to returning your product to service in the shortest amount of time. Zeeco also offers emergency rentals when the unexpected occurs to get your operation back online fast.
Complete parts inventory for every thermal oxidizer / incinerator system with overnight delivery available
Rapid Response Team for emergency diagnostic service and repairs
Global technical services, including preventive maintenance, installation and commissioning
Emergency rentals
Thermal oxidizer/incinerator system training
Need parts? Fill out our parts inquiry form and we will respond as quickly as possible.