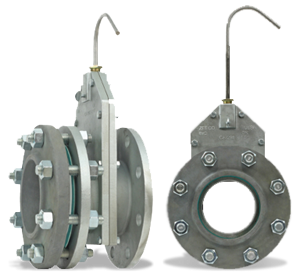 Blast Gate Valve
Zeeco's blast gate valves use a stainless steel push rod whereas competitor's use carbon steel rods that can corrode within the valve and freeze the operation of the gate.
Our blast gate valve uses a plated cast packing gland that allows it to be used in applications where a brass-packing gland would not be allowed.
Zeeco blast gate valves are cast from WCB cast steel, which is more ductile than cast iron used by competitors. This will help to prevent our valves from becoming brittle and cracking.
Electro galvanized components. Our blast gate valves with the exception of sliding surfaces are corrosion protected.