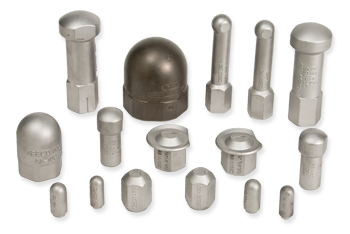 Gas Tips/Cones/Diffuser
Zeeco provides gas tips, cones and diffusers designed to meet the critical requirements of our clients.
Our gas tips are engineered and manufactured to strict tolerances to ensure our client's equipment functions properly. Zeeco has a large inventory of investment castings for several different manufacturers of combustion equipment. We can provide replacement gas tips for virtually any burner ranging from pre-mix burners to Ultra-Low NOx burners. Hence, Zeeco can be your single source of aftermarket components for your combustion equipment.
Zeeco cones, flame stabilizers, and pressure block devices are cast or manufactured from high grade materials to ensure long life and performance.
Zeeco can supply a wide variety of investment cast or fabricated cones / flame holders / diffusers for round or flat flame burners.