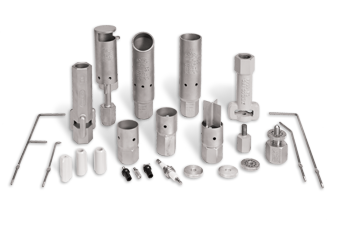 Pilot & Pilot Components
Zeeco provides complete replacement pilot assemblies for all types of burners. Regardless of the burner manufacturer, we can supply a replacement for manual and/or electronic ignition systems, flame rods, air /gas ignitors or torches.
Zeeco can furnish a wide variety of insulators, feed throughs, extension rods, flame rods, and ignition rods used on pilot ignition systems.
Zeeco mixer assemblies, orifices, spuds and air doors are available for your burner pilots and your flare pilots.
Zeeco pilot tips for burner applications are engineered to meet the stringent requirements of our clients. In addition to Zeeco replacement pilot tips, we can also provide replacement tips for other manufacturer's equipment.