Headquartered in São Paulo, São Paulo State, Zeeco Brazil is a subsidiary of Zeeco, Inc., one of the world's most recognized manufacturers of combustion products and clean-air solutions for the refining, production, LNG, petrochemical, power, pharmaceutical, and biogas industries.
Zeeco Brazil product lines include low- and ultra-low NOx process burners, boiler burners and duct burners, elevated smokeless gas or liquid flaring systems, utility flares, flare stacks, and hazardous waste incinerators (or thermal oxidizers). ZEECO brand systems are engineered for ultimate safety, reliability, and long-life performance to ensure your facility operates cleanly and efficiently, and in compliance with local, national, and international codes and environmental standards. At Zeeco Brazil, we speak your language, live and work in your time zone, and understand your customs. Zeeco Brazil offers local engineering expertise and carefully chosen partners for local manufacturing, including local quality control management.
Zeeco Brazil also provides complete aftermarket services, parts, and field response to ensure plants are returned to service as quickly as possible should the unexpected occur.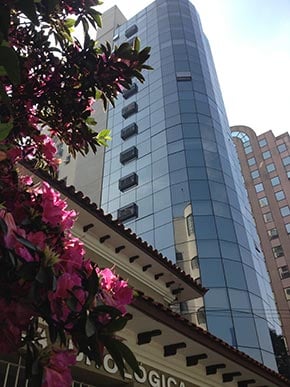 Complete sales and project engineering team to ensure system excellence
Quality Control inspection for local fabrication
Process and mechanical design
CFD (Computational Fluid Dynamics)
FEA (Finite Element Analysis)
3D modeling
Physical modeling
Procurement and logistics
Testing
Third party site construction
Installation, startup, pre-commissioning and commissioning
Trouble-shooting, surveys, and technical support
Aftermarket parts, service, and engineered solutions
Contact Zeeco Brazil to learn more about us. We're ready to discuss your goals and benchmarks to dramatically improve your operations.
Contact Us:
Av. Nove de Julho, 3452 – 11°andar.
Jd. Paulista - São Paulo/SP - Brazil
CEP 01406-000
Phone: +55 (11) 3063 1511
Fax: +55 (11) 3063 1731
Email: zeeco_brazil@zeeco.com