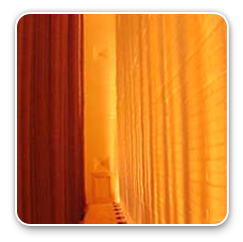 GLSF Min-Emissions Enhanced Jet Flat Flame Gas Burner
The picture in our gallery is of Zeeco's GLSF flat flame burners in operation in an ethylene cracking furnace. The design allows for flat flame burners to achieve a great heat flux profile without flame rollover. A major advantage is that the heat flux profile can be changed as required for the specific application with different tip drilling configurations without adversely affecting NOx emissions. The design is currently in service in over 100 ethylene cracking furnaces. Since the heat flux profile can be adjusted for different requirements, this design is also a perfect match for coker, cabin heater, steam super-heater, hydro-cracker, and reformer type applications.
Burner Description:
The Zeeco GLSF Min-Emissions Enhanced Jet burner is an ultra-low emissions flat flame burner.
Burner Design Features:
Stable flame over a wide range of conditions
Turndown of 10:1 or greater without primary air door adjustment for most cases
Compact design
Great heat flux
Long service life
Operations with a wide range of fuels from refinery fuels with high hydrogen to high inert fuels
310 Stainless Steel (type HK) cast pre-mixed burner tip assembly
60% Al2O3 burner tile
Burner Design Information
| | |
| --- | --- |
| Burner Model: | GLSFFlat Flame Enhanced Jet Burner |
| Description: | Flat Flame Ultra-Low Emissions Burner Design |
| NOx Reduction Method: | Internal Flue Gas Recirculation |
| Predicted NOx Emissions Range (Natural Draft): | 28 ppmv to 48 ppmv [42 to 100 mg/Nm3] |
| Combustion Air Induction: | Natural, Induced & Balanced Draft |
| Mounting Options: | Floor or Side-Fired |
| Natural Draft Heat Release Range: | .25 MM to 14 MM Btu/hr [0.073 to 4.102 MW] |
| Turndown: | 10:1 |
| Typical Excess Air Range: | 10% to 15% |