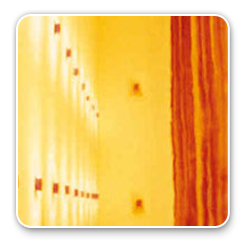 RWSF Premixed, Staged Fuel, Radiant Wall Burner
The RWSF burners not only provide great NOx reduction, but also provide great flame quality. The RWSF Staged Fuel Radiant Wall burners are easy to operate and provide high reliability.
Burner Description:
The Zeeco RW burner is a premixed, staged fuel, radiant wall burner.
Burner Design Features:
Stable flame over a wide range of conditions
Turndown of 3:1 or greater for most cases
Reduced flashback
Low NOx emissions
Long service life
Operations with a wide range of fuels
304 Stainless Steel spun venture / mixer
310 Stainless Steel (Type HK) gas tip
Burner Design Information
| | |
| --- | --- |
| Burner Model: | RWSF Radiant Wall Burner |
| Fuels: | Gas Only |
| Description: | Staged Fuel, Premixed radiant wall burner |
| NOx Reduction Method: | Staged Fuel |
| Predicted NOx Emissions Range (Natural Draft): | 18 ppmv to 55 ppmv |
| Combustion Air Induction: | Natural & Induced Draft |
| Mounting Options: | Side-fired |
| Natural Draft Heat Release Range: | 0.25 MM to 1.8 MM Btu/hr [0.073 to 0.527 MW] |
| Turndown: | 3:1 |
| Typical Excess Air Range: | 10% to 15% |