Employment Opportunities at Zeeco
Are You Going Places? Go Zeeco (USA, Canada, Mexico). Go Zeeco (Global).
Embark on a dynamic career path at Zeeco, the global leader in advanced combustion technology and environmental solutions. As a Zeeco Employee, you will work with the largest names in the refining, gas processing, production, petrochemical, LNG, power, marine and offshore, biogas, and other industries while broadening your skills alongside our team of engineering experts.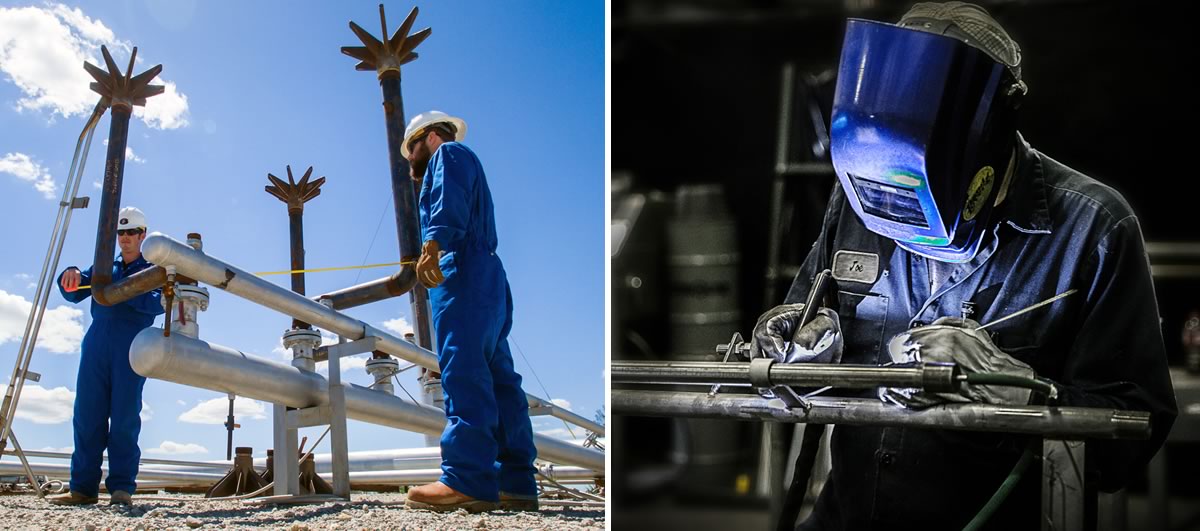 Intern with Zeeco. Go Farther.
Zeeco takes great pride in running "the world's best internship" and makes every effort to ensure that each summer internship is a valuable, career-enriching experience. We give young professionals the opportunity to travel the world and be involved with real, hands-on projects that add great value to our business.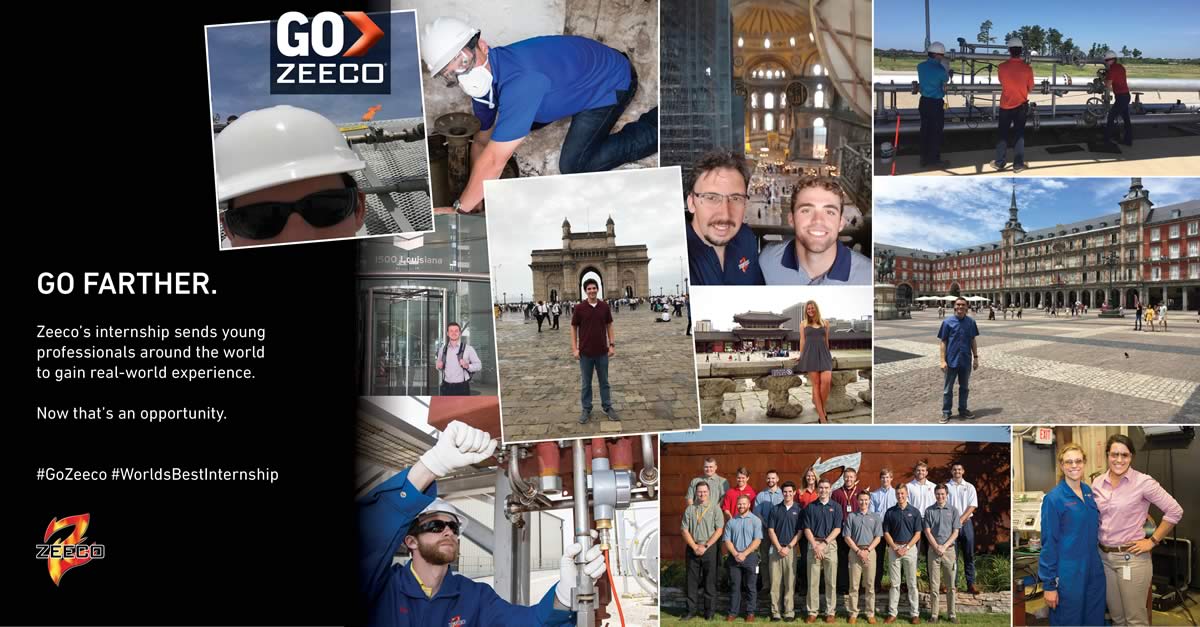 Go Zeeco and…
Work in a people-centric culture and environment built on mutual respect, personal encouragement, professional integrity, and limitless opportunity
Enjoy Zeeco's company events, weekly giveaways, employee of the month, and more
Think creatively and take decisive action to set a higher standard of customer service
Experience ongoing training sessions at our global headquarters that attract employees from around the world
Train on Zeeco equipment, system designs and combustion technologies
Demonstrate stewardship through community outreach projects
Zeeco, Inc. is an equal opportunity employer headquartered in Broken Arrow, Oklahoma. We offer competitive salary and benefits packages to entry-level and experienced employees working in a variety of career areas. Among them are mechanical, chemical, and electrical engineering; drafting, certified welding, accounting, marketing, skilled assembly working, combustion service technicians, and machinists.
For a list of current opportunities, Go Zeeco (USA, Canada, Mexico)
Zeeco Global.