Zeeco Europe is the European headquarters located in Rutland, United Kingdom (UK); with branch offices in Italy and Luxembourg with further representation in France, Germany, Poland, and a network of supporting representatives throughout the rest of the EMEAR region.
Offering the latest in end-to-end combustion and environmental systems for the refinery, production, petrochemical, LNG, power generation, pharmaceutical, biogas industries, renewable feedstock to product/waste to energy. We design and manufacture environmentally friendly solutions to capture emissions, destroy pollutants, manage waste, heat vital processes, to help industries operate more cleanly, efficiently, and reduce their CO2 footprint.
Our world-leading, proven technology comprises of low-NOx and ultra-low NOx process burners, power burners; complete flaring systems including liquid flares, utility flares, offshore flares, ground flares, and flare stacks; thermal oxidisers (or incinerators); and flare gas recovery (FGR) and vapour recovery systems (VRU), including integrated management control systems and a comprehensive line of rental systems.
Our global aftermarket parts, service, and engineered solutions team can supply spare parts/replacements for any combustion system, any combustion equipment supplier, anywhere in the world; even if your equipment was originally sourced from a competitor we will guarantee 100% interchangeability of our replacement parts from a simple burner gas tip to a replacement flare tip.
Zeeco Europe's service support capability is strategically placed across the EMEAR region helping us to mobilise our engineers effectively. Our multi-lingual and multi-skilled service engineers have a diverse skill set providing rapid support either at site, in person or remotely via our Global Bridge virtual technology headsets. Whatever your needs may be, whether it be simple start-up assistance or a complete turnkey installation, Zeeco can support you.
Zeeco Europe operates an ISO-certified 9001-2015 accredited manufacturing facility, research and testing facility that simulates real-world field conditions to ensure your equipment is designed and manufactured to meet the harshest environmental challenges. Zeeco is also certified to BS EN ISO 3834-2:2005: Comprehensive requirements for fusion welding which bolsters our commitment to manufacturing quality. In addition, we are certified to BS EN ISO 45001:2018: Occupational Health Safety Management Systems.
Contact Us:
Phone: +44 (0) 1780 765077
After Hours Hotline, 24/7, 365: +44 (0) 1780 461792
Fax: +44 (0) 1780 757121
The Woolfox Building, Great North Road, Oakham,
Rutland, LE15 7QT UK
Email: zeeco_europe@zeeco.com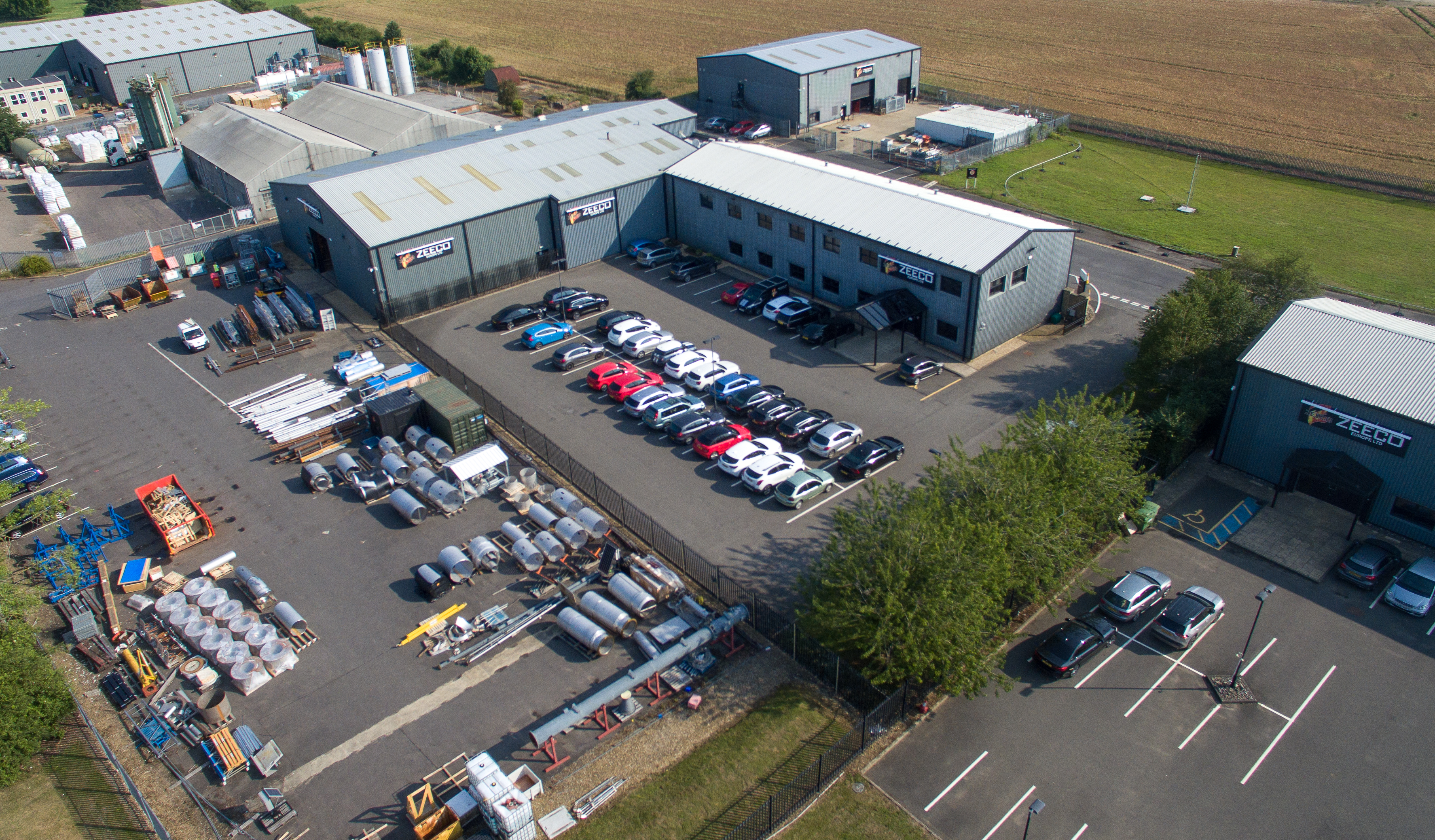 Diversified engineering expertise including project management
Replacement systems, retrofits, and upgrades
ISO-certified manufacturing facility dedicated to on-time delivery
Research and test facility
Advanced modelling capabilities including CFD modelling, finite element analysis, physical, and 3D modelling
Aftermarket parts, service, and engineered solutions
Control Management Systems
Rental flares, thermal oxidisers, and vapour combustors
Turnkey installation and maintenance services, including difficult access solutions and remote commissioning and inspection services
Power burners, process burners
Training