Zeeco Mexico / Zeeco-Therme
Zeeco, Inc., known worldwide as the experts in combustion and environmental solutions, and Industrias-Therme, known throughout Mexico as the premier provider of combustion equipment, sales, and service, have combined forces to form Zeeco Mexico (known as Zeeco-Therme within Mexico).
As the only manufacturer of combustion equipment within Mexico, our 50,000 square-foot (4,645 square-meter) facility is located in Querétaro, where we design and manufacture ZEECO® combustion and environmental equipment serving the refining, production, LNG, petrochemical, power, pharmaceutical, and biogas industries. Our product lines include ultra-low emission burners, gas and liquid flaring systems, hazardous waste incineration, aftermarket parts and services, and light to heavy steel manufacturing.
Zeeco Mexico's 80+ employees provide engineering, manufacturing, customer service, and support for all ZEECO product lines and work hand in hand with you from concept to commissioning. Our ZEECO equipment is manufactured with the latest technology to meet your specific certifications and requirements. We also offer state-of-the-art design capabilities, including Computational Fluid Dynamics (CFD) and Physical Modeling to optimize equipment performance.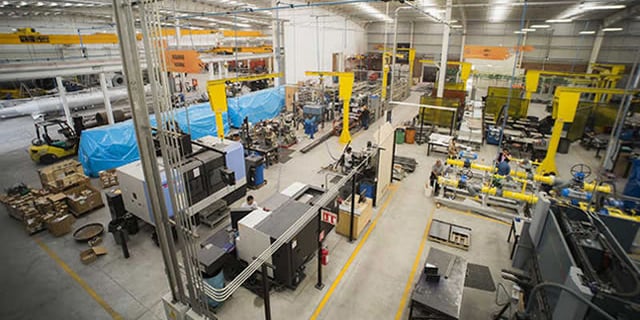 Manufacturing of burners, flares, thermal oxidizers / incinerators, vapor control, and aftermarket products
Local proposals and bid analysis
Regional sales and engineering
Light to heavy steel fabrication
Engineering, design, and state-of-the-art manufacturing facility
Aftermarket sales and support
Quick and easy access to Atlantic and Pacific ports
Mexico offers more free-trade agreements compared to any other country.
Contact Zeeco Mexico to learn more. We're ready to discuss your current and future project requirements.
Contact Us:
Bosque de Alisos Nº 47 "A" Piso 5
Colonia Bosques de las Lomas
Delegación Cuajimalpa C.P. 05120, México, D.F.
Phone: +52 55 5000 5100
Fax: +55 5259 7686
Email: zeeco_mexico@zeeco.com