Zeeco Middle East is strategically located in the Kingdom of Saudi Arabia and is committed to engineering and manufacturing the world's most reliable combustion and environmental solutions for industries such as refining, production, LNG, petrochemical, power, pharmaceutical, and biogas industries to customers across the region.
ZEECO low- and ultra-low NOx process burners, boiler burners and duct burners, elevated smokeless gas or liquid flaring systems, utility flares, flare stacks, and hazardous waste incinerators (or thermal oxidizers) are hard at work reducing emissions and improving overall efficiency throughout the Middle East.
We also offer unparalleled aftermarket service and support to ensure your plant is returned to service as quickly as possible should the unexpected arise. At Zeeco Middle East, we understand the local regulations, customs, and conditions and are adept at engineering specific combustion solutions for remote or challenging locations.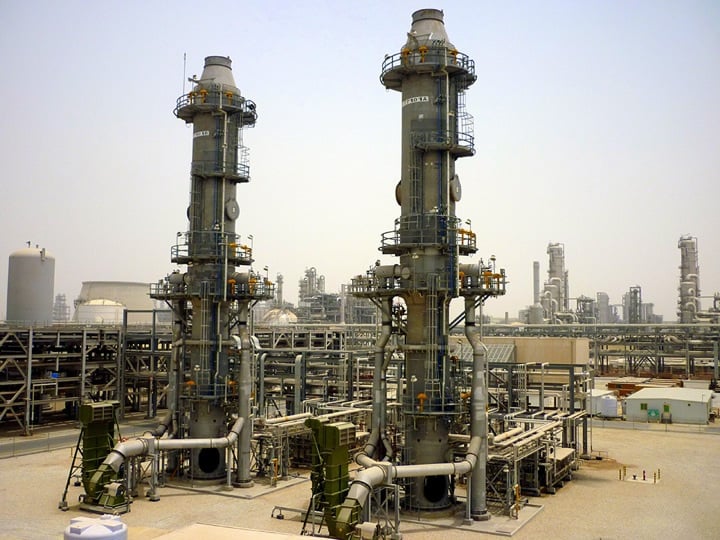 Complete sales, engineering and aftermarket services right where you work
Local expertise for all product lines
Local manufacturing
State-of-the-art modeling, including CFD and physical
Synchronized sales, engineering and purchasing groups to deliver highly competitive quotes and legendary turnaround times
Aftermarket parts, service, and engineered solutions
Rental flares, thermal oxidisers, and vapour combustors
Contact Zeeco Middle East to learn more about us. We're ready to discuss your goals and benchmarks to improve your operations. Visit our other Global Locations page to find out more about our worldwide capabilities.
Contact Us:
Dammam 2nd Industrial City
112 Street, Building 3806
Ad Damman, 34325 - 7230
Kingdom of Saudi Arabia
Phone: +966 13 804 2200 / +966 13 804 2201
Email: zeeco_middleeast@zeeco.com