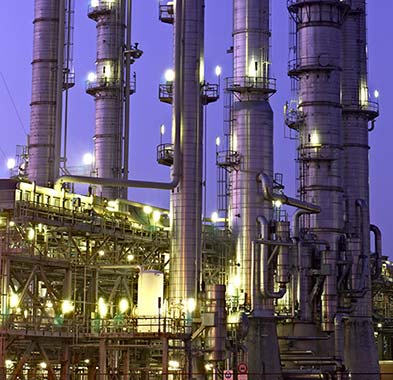 Power & Steam Generation
Headquartered in Plainville, CT, USA, Zeeco's Power group is comprised of industry experts who combine decades of combustion experience with cutting edge technology to provide innovative solutions and seamless project execution. With an average industry experience of 20+ years and an ever-growing installation list of more than 1,000 burners, our team is a cohesive working unit small enough to answer the phone yet large enough to execute global projects. Customers can put our industry experience and worldwide manufacturing to work on power projects
around the globe. Zeeco's reputation for delivering on our promises is unparalleled in the industry. And, Zeeco's ISO 9001 accredited quality management system ensures an interactive, responsive process of review and leads to lean manufacturing processes.
Power Equipment:
New and retrofit burners
low- and ultra-low-NOx burners
Round flame burners
Duct burners
Typical Applications:
Packaged water tube boilers
Field erected boilers
Circulating/bubbling fluidized bed boilers
Stoker boilers
CO boilers
Recovery boilers
Marine boilers
Heat Recovery Steam Generation (HRSG)
Once Through Steam Generation (OTSG)
Hot Water Generators (HWG)
Ancillary Equipment & Services
Ignition systems
Pilots
Flame scanners
Dampers, actuators, positioners
Cooling air blower skids; simplex/duplex
Oil pump skids; simplex/duplex
Combustion electronics
Burner Management Systems (BMS)
Boiler Control Systems (BCS)
Fuel delivery skids
Physical air flow modeling
Computational Fluid Dynamics (CFD) modeling
Engineering/feasibility studies
Boiler impact studies
Forced draft and Flue Gas Recirculation (FGR) fan assemblies
Combustion air inlet weather hoods, inlet boxes,
FGR mixing boxes and silencers