Burners
Replacement and service of burner components
No other manufacturer in the industry is equipped to serve your spare or replacement industrial burner component needs like Zeeco. Our investment cast or precision machined components are in stock and available to ensure the quickest possible delivery to any facility in the world. We have spare and replacement gas tips, flame stabilizers (also known as cones or diffusers), ignition system components, burner pilot parts, and more – ready when you need them. All components in the heat-affected zone are made from 310 stainless steel (HK) material; however, we can manufacture components out of custom materials as well.
It doesn't matter if your equipment was manufactured by Zeeco or another combustion equipment supplier, we have what you need to restore, and often improve, the efficiency, functionality, as well as the safety of your vital process or power burner equipment – many times at a lower price than the OEM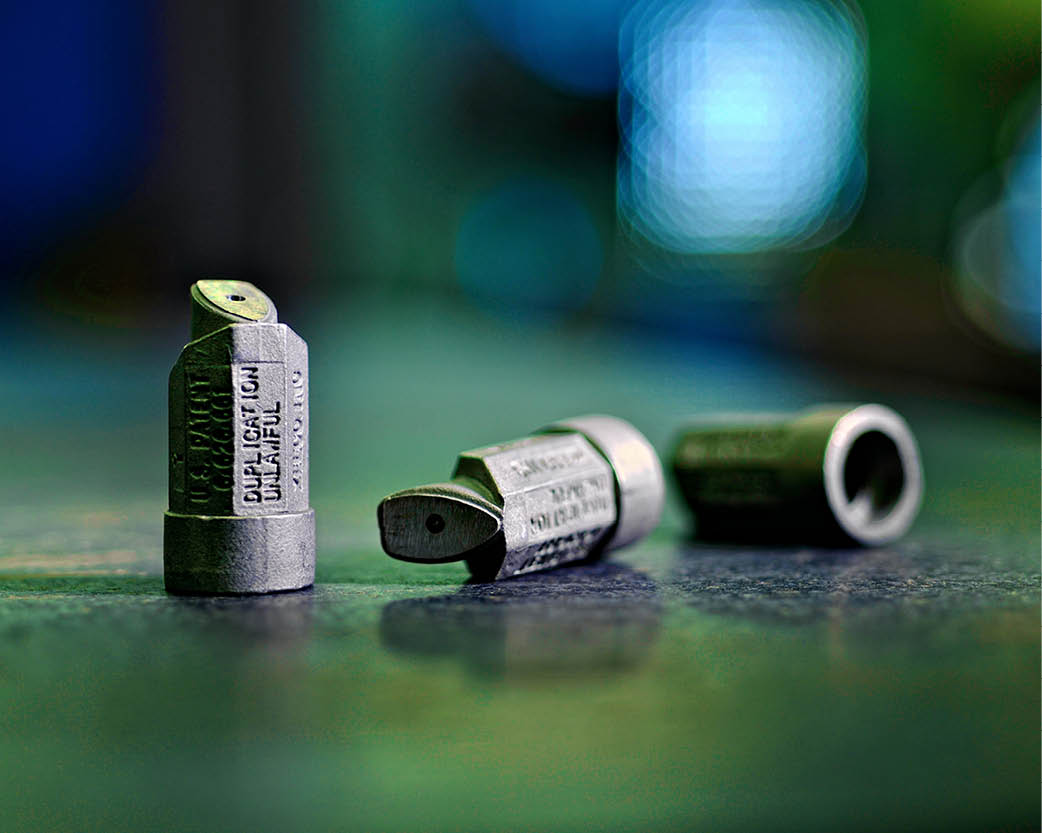 Zeeco provides aftermarket process burner and power burner parts for all combustion system OEMs[1], including:
ZEECO®

JOHN ZINK HAMWORTHY COMBUSTION® (

JZHC)
HAMWORTHY®
COEN®
TODD®
PEABODY®
FORNEY®
CALLIDUS®
SELAS®
Our experts understand the complexities of your system, not just the replacement parts. If you need custom components made specifically for your project, Zeeco can engineer a solution to fit seamlessly into your process burner system and have it operating like new, or better.
Trust the industry leader with your spare or replacement part needs and see how Zeeco's Aftermarket combustion engineers and process burner and power burner experts deliver on solutions that our competitors can't.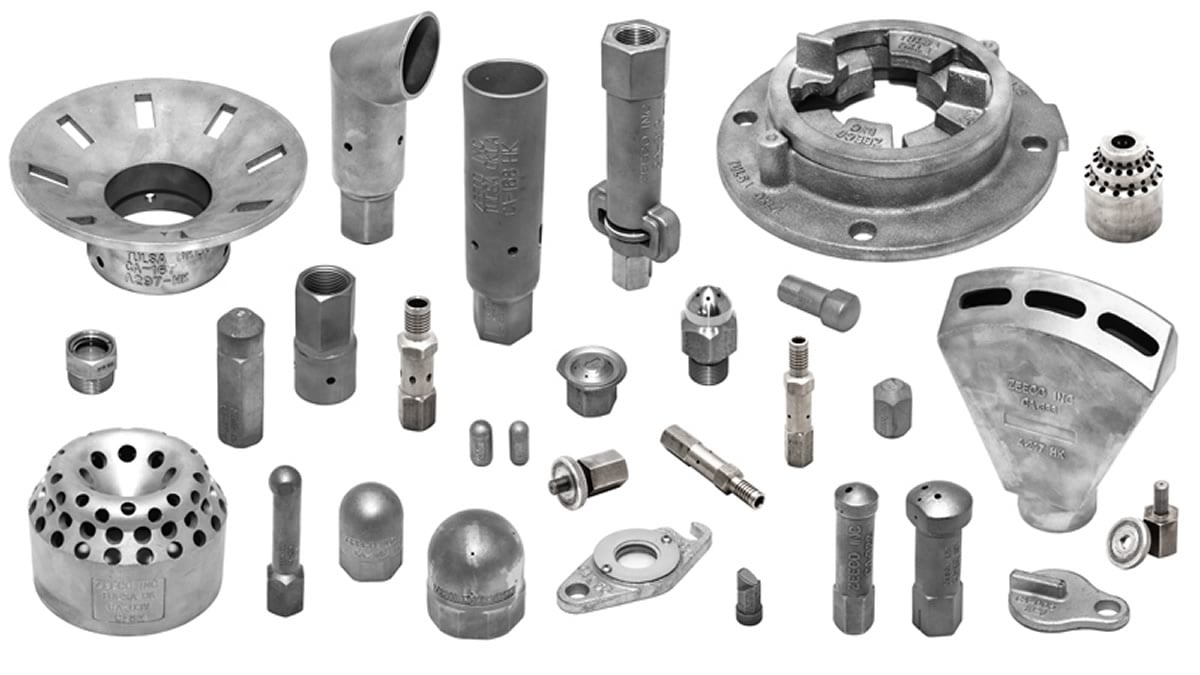 Gas Tips / Cones / Diffusers
Zeeco provides gas tips, cones, and diffusers designed to meet the critical requirements of our clients.
Our gas tips are engineered and manufactured to strict tolerances to ensure our client's equipment functions properly. Zeeco has a large inventory of investment castings for several different manufacturers of combustion equipment. We can provide replacement gas tips for virtually any burner ranging from pre-mix burners to Ultra-Low NOx burners. Hence, Zeeco can be your single source of aftermarket components for your combustion equipment.
Zeeco cones, flame stabilizers, and pressure block devices are cast or manufactured from high-grade materials to ensure long life and performance.
Zeeco can supply a wide variety of investment cast or fabricated cones / flame holders / diffusers for round or flat flame burners.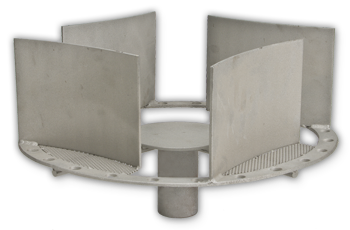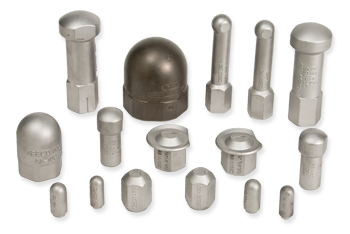 Burner Tiles
Zeeco can supply a variety of gas- or oil-fired burner tiles to meet your application.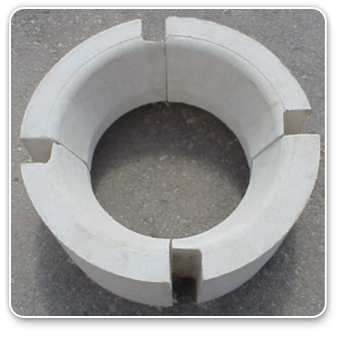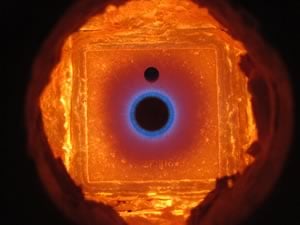 Industrial Burner Pilots & Pilot Components
Zeeco provides complete replacement pilot assemblies for all types of burners. Regardless of the burner manufacturer, we can supply a replacement for manual and/or electronic ignition systems, flame rods, air /gas ignitors or torches.
Zeeco can furnish a wide variety of insulators, feed throughs, extension rods, flame rods, and ignition rods used on pilot ignition systems.
ZEECO mixer assemblies, orifices, spuds and air doors are available for your burner pilots and your flare pilots.
ZEECO pilot tips for burner applications are engineered to meet the stringent requirements of our clients. In addition to Zeeco replacement pilot tips, we can also provide replacement tips for another manufacturers' equipment.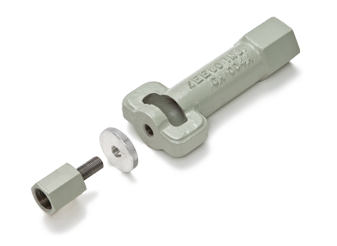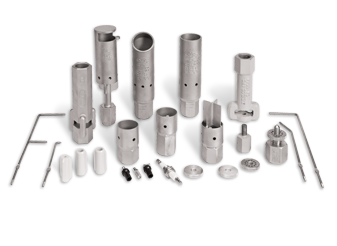 Premix Burner Components
Zeeco offers venturis for premix burners with various connection sizes. We also offer a wide variety of premix burner tips, air registers and other premix accessories.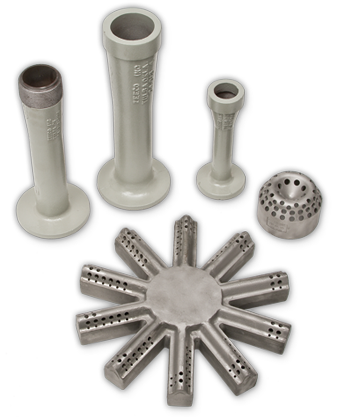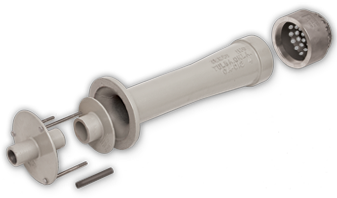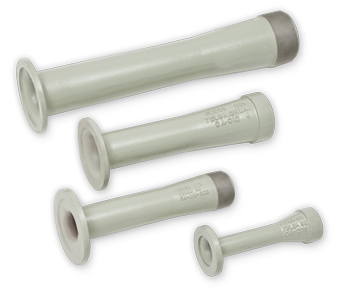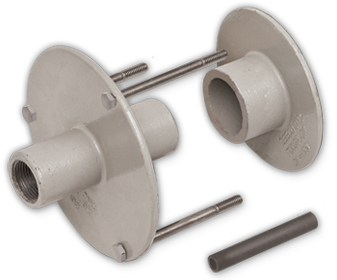 Radiant Wall Burner Components
Zeeco can supply your facility with radiant wall burner inserts to ensure you minimize down time as well as lost profits due to disruptions in production. Our radiant wall burner tips are cast from stainless steel material to endure high furnace temperatures.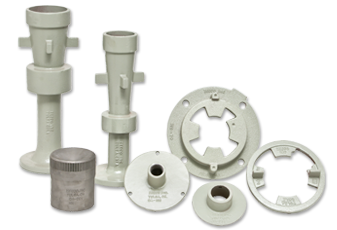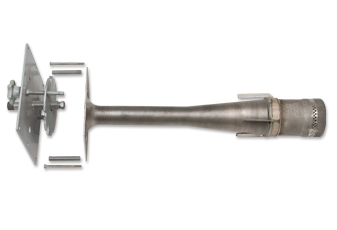 Oil Burner Components
Zeeco stocks a wide variety of oil gun parts for your combination or oil-fired burners. Whether you are using steam, air, or mechanically atomized oil guns, Zeeco has the tips, atomizers, spuds, collars, oil bodies, receivers and gaskets for your application.
ZEECO oil gun receivers, clevis handles, oil gun bodies, and oil gun inserts are designed and manufactured to have a long operating life span.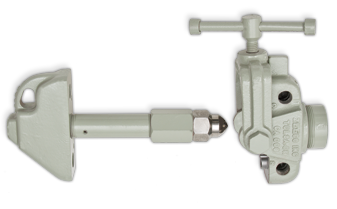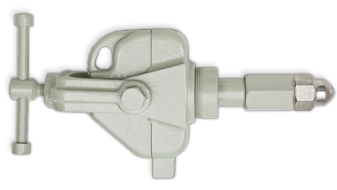 Industrial Burner Ignitors / Torches
Zeeco's HHI hand-held electric ignitor delivers a spark to manually ignite burner pilots. The HHI can be manufactured to any length to meet specific requirements.
Our HHT hand-held torch operates on propane or MAPP gas and provides an instant on/off trigger for fuel savings and convenience. A built-in venturi generates a better, more consistent flame. The HHT is available in three standard sizes: 36", 48" and 66". Custom lengths also are available.

Sight Ports / Covers
Zeeco stocks and can provide a wide variety of sight glasses, sight port covers, and sight port assemblies. Our 5" x 7" Clearview sight port assemblies are cast from HF (stainless steel) material and can be oriented vertically or horizontally to fit your specific application.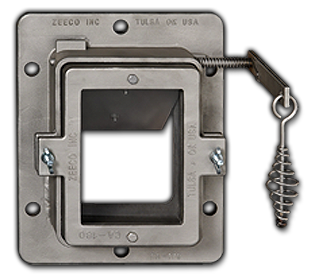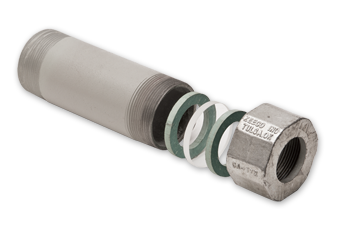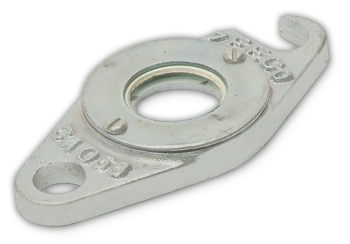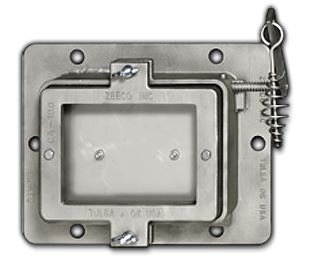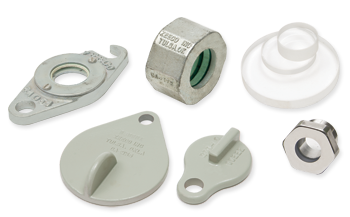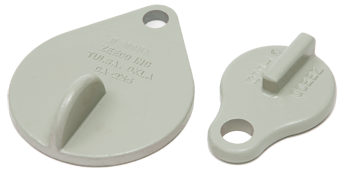 Blast Gate Valves
Zeeco's blast gate valves use a stainless-steel push rod whereas competitor's use carbon steel rods that can corrode within the valve and freeze the operation of the gate.
Our blast gate valve uses a plated cast packing gland that allows it to be used in applications where a brass-packing gland would not be allowed.
Zeeco blast gate valves are cast from WCB cast steel, which is more ductile than cast iron used by competitors. This will help to prevent our valves from becoming brittle and cracking. Components are electrogalvanized – except for sliding surfaces – to provide a barrier to corrosive elements.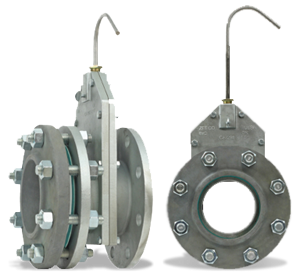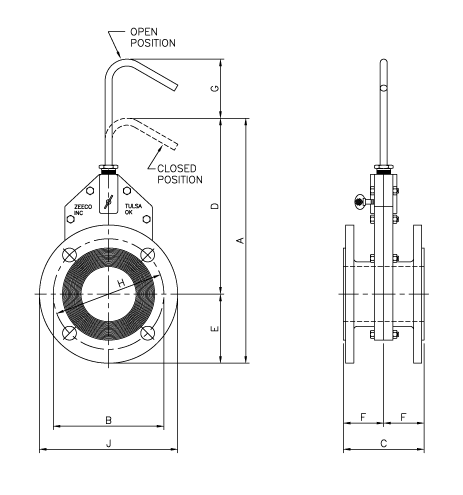 [1]All product and company names identified below are trademarks or registered® trademarks of their respective holders. Use of them does not imply any relationship, sponsorship, or endorsement between Zeeco and the owners of these trademarks. Any references by Zeeco to third-party trademarks is to identify the corresponding third-party goods and/or services and shall be considered nominative fair use.
JOHN ZINK HAMWORTHY COMBUSTION, COEN, and TODD are registered trademarks owned by John Zink Company LLC in the US and may be registered in other jurisdictions. HAMWORTHY is a registered trademark owned by Hamworthy Combustion Engineering Ltd. in the United States and may be registered in other jurisdictions. PEABODY is a registered trademark owned by Hamworthy Peabody Combustion Inc. in the US and may be registered in other jurisdictions. FORNEY is a registered trademark owned by Forney Corporation in the US and may be registered in other jurisdictions. CALLIDUS is a registered trademark owned by Callidus Technologies LLC in the US and may be registered in other jurisdictions. SELAS is a registered trademark owned by Selas Heat Technology Company LLC in the US and may be registered in other jurisdictions.
MARKETS WE SERVE
Zeeco can provide combustion and emissions control solutions wherever hydrocarbon processing takes place. Customers can find our equipment and services in upstream, midstream, and downstream oil and energy processes.
We also offer products and support for other industries and applications such as tank/terminal loading and storage, pharmaceutical, carbon black, pulp & paper, steel, food processing, and more.