Emisshield® Coatings
Extending the Life of Your Equipment
Emisshield® water-based ceramic nano-emissive coatings extend the life and enhance the performance of fired equipment using a proprietary application process that changes the physics and thermodynamics of heat transfer of any surface. Emisshield's core technology was originally developed by NASA® as the heat shielding for the X-33 and X-34 Space Plane Program and is certified through the Space Foundation® Space Certification Program.
The Emisshield technology has been tested all over the world, on many different substrates and in the harshest operating environments.
Zeeco tested Emisshield coatings on a variety of flare equipment proving significantly longer operational life of coated flare
equipment. This technology is available exclusively from Zeeco for new flare tips, as well as other types of combustion equipment,
and can be applied before equipment leaves Zeeco's manufacturing facilities.
How Does Emisshield Work?
Emisshield coatings are high-emissivity coatings with heat re-radiation capabilities that extend over a wide temperature range of
up to 3,100°F (1,700°C). Emissivity is the measure of a body's ability to emit or absorb energy. Emissivity is measured on a scale from zero to one, where one is a perfect black body that absorbs and re-radiates all heat energy exposed to it. All Emisshield coatings can be applied to new or refurbished flare equipment during fabrication, and have an emissivity value up to 0.95.
Why are Emisshield Coatings so Effective?
One of the most common failures for flares is thermal damage from both sustained direct heat input and excessive material temperatures. When an Emisshield coating is applied to the metal of the flare tip, the metal itself absorbs less heat, reducing the operating temperature of the flare tip materials, and reducing the rate of damage caused by high temperature oxidation and distortion.
The metal absorbs less heat because the coating is then absorbing it and then reradiating it, increasing the lifespan of the flare tip. The saturation temperature of the equipment is lowered when the coating re-radiates heat at a significantly greater rate, allowing the material to maintain greater structural strength and integrity, thus extending the operational life of the flare tip. Emisshield improves overall temperature uniformity, making efficient, effective combustion easier to achieve and maintain.
High-Emissivity Coating Demonstration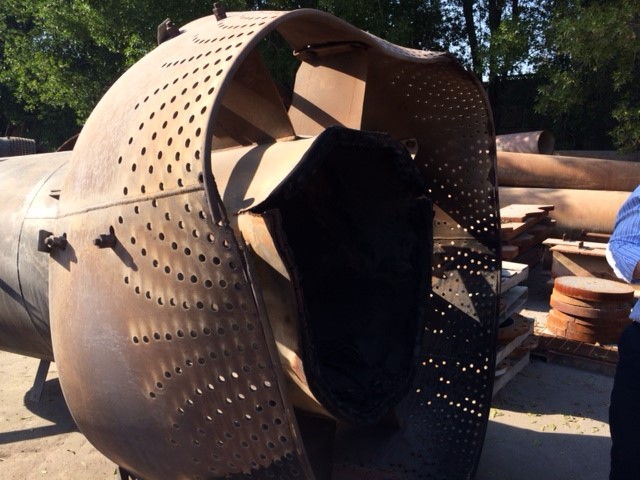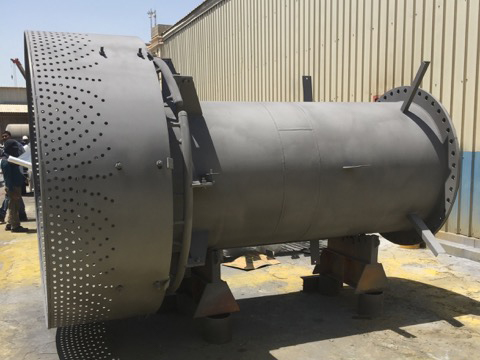 What happens when you apply Emisshield to process equipment?
- Extended equipment life
- Enhanced combustion and destruction efficiencies
- Energy savings
- Production/Throughput increases
- Minimized downtime
- More efficient operation
Emisshield thin coatings reach temperature equilibrium with the steel surfaces they are applied to; therefore they grow at the same rate as the steel surface and are inherently resistant to expansion-related cracking. Zeeco fired equipment, such as flares, burners, thermal oxidizers, vapor combustors, and sulfur recovery units, can benefit from the application of this technology – allowing for more longevity and durability.
Extend the Life of Your Flare Tip with Emisshield
Get in touch with our team
All product and company names identified in this document are trademarks or registered® trademarks of their respective holders. Use of them does not imply any relationship, sponsorship, or endorsement between Zeeco and the owners of these trademarks. Any reference by Zeeco to third-party trademarks is to identify the corresponding third-party goods and/or services and shall be considered nominative fair use.