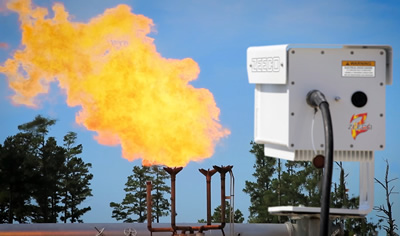 Flare Monitoring Systems
Current indirect methods for monitoring combustion efficiency are inaccurate inefficient, tedious, and expensive to operate.
Zeeco's patented Video Imaging Spectro-Radiometry (VISR), Infrared (IR) and Fiber Optic technology allow direct flare combustion monitoring systems to deliver accurate, real-time, easy-to-read feedback on flare system performance to an at-grade monitor.
Click through the pages in the menu above and find the right flare monitoring system for your facility.
Choose to work with our dedicated, flexible, and innovative team and you won't be disappointed. Call +1 918 258 8551 or email sales@zeeco.com today to request a quote or to learn more about our proprietary flare monitoring systems.