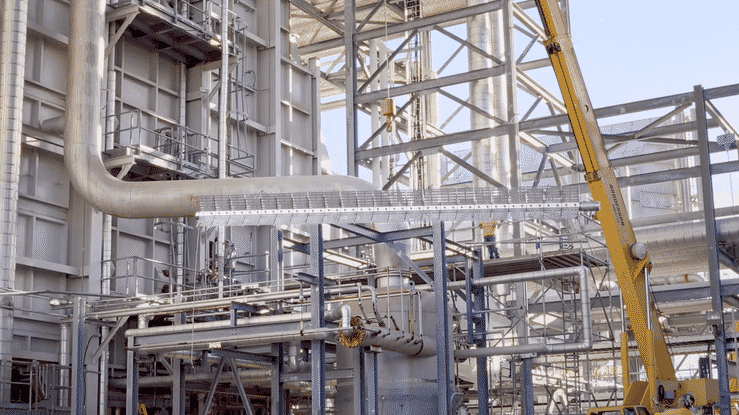 Turnkey Services
PERSONALIZED EQUIPMENT, READY FOR USE
Let Us Work For You
Take the headache out of equipment purchases with Zeeco Turnkey Services. We understand that you are extremely busy operating and managing your plant. Let Zeeco be a source of assistance and a single point of responsibility for your turnkey burner or flare projects. We do the hard work of managing, installing, and commissioning your project. As the world leader in advanced combustion and environmental solutions, Zeeco leverages the industry knowledge, experience, workforce, and infrastructure of our global offices to streamline the purchase, delivery, and installation of new equipment. Choose Zeeco for your next turnkey project and experience localized support backed by our global team of experts.
Your Single Point of Contact
When choosing to work with Zeeco for your turnkey project, you're choosing the simplest solution to your complex problem. From equipment design and manufacturing to delivery and installation, Zeeco eliminates the need for a middleman – ensuring complete project management from start to finish. This means you can spend less time monitoring the project and more time managing your plant/facility.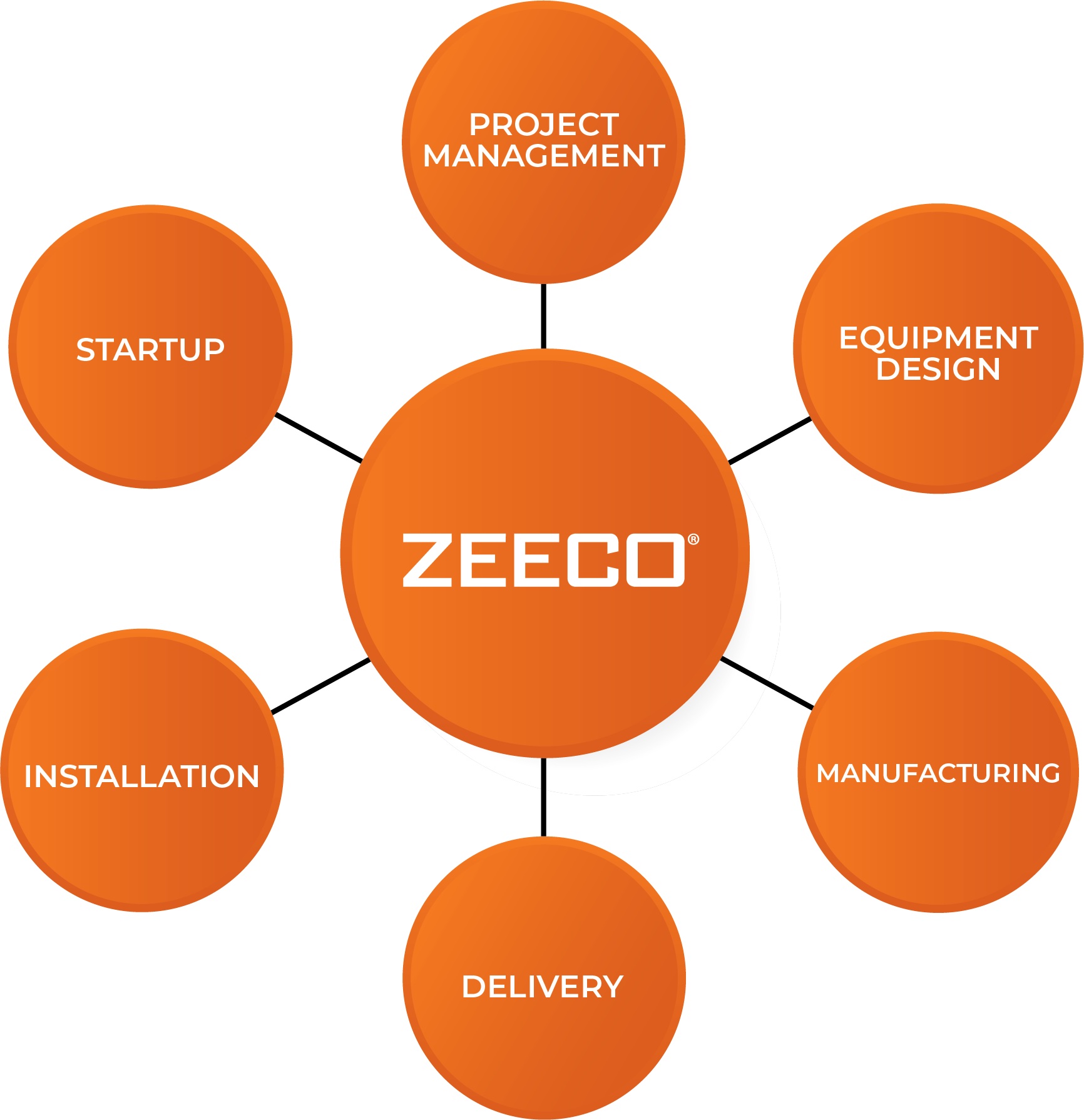 Leave the Turnkey Process to the Experts
By following a seamless multi-step process, Zeeco streamlines the Turnkey workflow from beginning to end.
Project Development:
Once a project inquiry is requested, Zeeco sends an experienced application engineer and subject matter expert to your site to discuss all aspects of your turnkey project. Background information, including site details, operation parameters, and design requirements, is gathered and analyzed to develop the best course of action. Once an order is received, it is assigned to a Zeeco Project Manager specializing in your specific request.
Manufacturing and Delivery:
Equipment designs are created and sent to production. Full transparency is provided for materials, inspections, workmanship, and packaging. Once completed, Zeeco's Logistics Team coordinates the delivery of the newly manufactured equipment.
Installation and Restoration:
Zeeco's Turnkey staff mobilizes at your facility to properly and safely install the fully fabricated and tested equipment. Zeeco also facilitates the restoration of the work site to meet and exceed your expectations.
Testing, Commissioning, Startup, and Training:
Once the new equipment is installed, the Zeeco Turnkey staff tests, commissions, and places into operation the equipment in accordance with all appropriate NFPA codes. Zeeco also offers a full line of classroom, on-location, and hands-on training for the new equipment, focusing on maintenance and how each component impacts operation.
Read What Customers Have To Say About Zeeco
Professional
"During our outage, the Zeeco Turnkey team handled every aspect of their scope professionally and expeditiously without any need for hand holding or assistance from the plant personnel. Each daily outage meeting report from Zeeco was well on track or ahead of schedule from start to the end."
— Power plant engineer at Southern U.S. power company
Great Communication
"I have talked extensively with the team here at the power plant, and they all report to me that Zeeco is performing better, faster, and safer than any other contractor in this outage. Zeeco has made my job very easy, and I very much appreciate their efforts."
— Corporate engineer at Northwestern U.S. power plant
Knowledgeable
"The Zeeco equipment was the easiest to install that we have found. The Zeeco onsite construction manager clearly understood each moment of the installation, was very knowledgeable, and understood all aspects of the Zeeco equipment, therefore, answering any question immediately and clearly."
— Installation contractor
Robust Equipment
"Our experience is that Zeeco has the best and most robust duct burner equipment available on the market today. Zeeco's response to customer questions and concerns is immediate and without hesitation. Support from Zeeco is hands down better than any other duct burner supplier."
— Procurement lead at Southeastern U.S. power company
MARKETS WE SERVE
Zeeco can provide combustion and emissions control solutions wherever hydrocarbon processing takes place. Customers can find our equipment and services in upstream, midstream, and downstream oil and energy processes.
We also offer products and support for other industries and applications such as tank/terminal loading and storage, pharmaceutical, carbon black, pulp & paper, steel, food processing, and more.