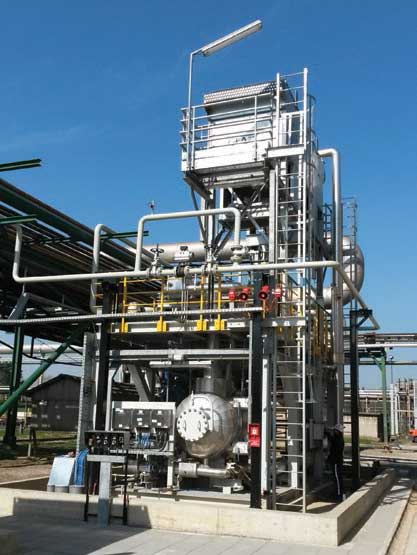 Flare Gas Recovery
Flare Gas Recovery (FGR) is the process of recovering the waste gases that would normally be flared, so they can be used as fuel gas elsewhere in the facility. This results in reduced emissions and cost savings.
Application
Flare Gas Recovery Systems (FGRS) perform the following processes:
Isolating the flare header with a proprietary-design liquid seal or staging valve
Recovering normally flared gases and delivering them back into the facility so they can be processed and re-used as fuel gas
Removing liquids
Compressing gases up to a defined pressure level
Cooling recovered gases (if required)
A facility's safety depends on properly integrating the Flare Gas Recovery System into the relief header and the flare system. The compressor skid is only one piece of the package – all components must be properly designed and built to ensure safe and reliable operation of the entire package. This is why it is so important to utilize the expertise of a company like Zeeco with Flare Gas Recovery and Flare System experience.
Typical FGR Sizing:
Flowrate Ranges: 0 to 10 MMSCFD (11,100 nm3/hr)
Pressure Ranges: 35 to 300 psig (20.7 barg)
Services Offered:
Engineering Studies – let us help you determine if a FGR system is right for your facility. Our engineers will recommend system sizing, compressor technology, and ancillary equipment. They will develop the cost estimate and evaluate the payback period to help you decide the economic feasibility.
Engineering, design, fabrication, supply, installation, and startup of FGR packages.
Field support after equipment startup.
Put Zeeco's Experience to Work for You
Zeeco's staff members have extensive experience in design, fabrication, and installation of Flare Gas Recovery Systems, along with a full range of vapor control, vapor combustors, and vapor recovery (VRU) systems. We can evaluate the existing flare system including the normal flow to the flare, size the Flare Gas Recovery system, design the liquid seal drum, and recommend proper integration of all the equipment and controls for your specific application.