Zeeco Headquarters
Broken Arrow, Oklahoma, USA
Headquartered in Broken Arrow, Oklahoma, USA, Zeeco, Inc. is the global leader in advanced combustion and environmental systems for refining, gas processing, production, petrochemical, LNG, power, marine and offshore, biogas, and other industries. For more than 40 years, Zeeco has engineered and manufactured innovative burners, gas and liquid flaring systems, thermal oxidizers, and equipment rentals. Zeeco also offers a variety of vapor control products, including Vapor Recovery Units (VRU), Vapor Combustion Units (VCU), and Flare Gas Recovery systems (FGR). With thousands of installations worldwide, Zeeco has successfully executed more than 45,000 projects in more than 100 countries and offers aftermarket products and services for Zeeco equipment and other manufacturers. Zeeco also operates the world's largest industrial-scale combustion research and test facility, the first of its kind to be ISO-certified.
As a privately held company, combustion and environmental solutions are Zeeco's focus, ensuring a high standard of excellence in our people, products, and processes. Our management team is comprised of the world's leading combustion experts and our global experience provides innovative solutions and seamless project execution. Zeeco has more than 1,600 employees, 25+ global locations, and eight manufacturing facilities around the world to ensure we are always available for our customers.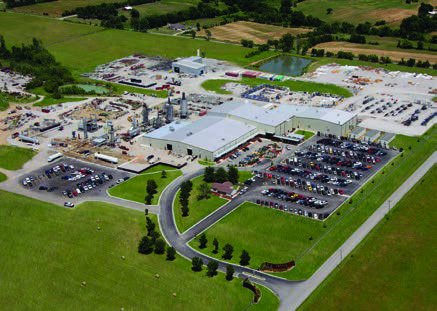 Technology and Testing
Zeeco offers the latest next generation ultra-low-NOx combustion equipment and advanced environmental systems in the industry. We constantly strive to stay ahead of rapidly changing emission requirements. We provide solutions to our customers' challenging system requirements with world- renowned industry experts and engineers, cutting-edge modeling proficiencies, and robust testing capabilities Zeeco also offers a complete line of combustion electronics from flame scanners and burner management systems to patented optical and direct flare monitoring systems.
The manufacturing and industrial-scale test facility at our corporate headquarters is ISO-certified to meet the strictest criteria for product integrity and safe work practices. Our worldwide locations and work environments comply with all local and national standards. With seventeen full-scale combustion test furnaces, Zeeco can test a wide variety of burners and accurately simulate field conditions.
Zeeco's combustion testing capabilities are not just limited to burner testing. We are equipped to conduct demonstrations on a full range of flare equipment, including air-assisted, steam-assisted, enclosed, and ground flares, as well as flare pilot performance under hurricane-force winds (170 mph, 274 km/h) and rain (52 in/h, 132 cm/h). Zeeco has fuel storage, supply, and blending capabilities to provide a wide range of gas compositions to simulate your specific project requirements. A multi-stream incineration system is also in place for testing complex thermal oxidizers and SRU applications.
Advanced Engineering Tools
Zeeco employs advanced modeling techniques to simulate process conditions and optimize designs during the engineering phase. We leverage the latest modeling software, physical airflow tools, 3D visualization, Computational Fluid Dynamics (CFD), and finite element analysis to accelerate designs and engineer fired equipment that performs to the most stringent requirements.
Each of our product divisions is comprised of dedicated CFD specialists, and our physical modeling laboratory allows us to accurately simulate combustion airflow and its impact on emissions and boiler performance.
Project Management and Turnkey/Modularization Services
To successfully complete projects, sound management systems must be in place. Zeeco's project management system provides timely information on all aspects of each project, such as material delivery, engineering drawing progress, project cost controls, fabrication progress, and final assembly and shipping status. This information is continually updated to ensure projects are on time and on budget.
Zeeco's Turnkey Solutions eliminate hassles, reduce costs, and save time and resources by removing the contractual layers between the customer, original equipment manufacturer, and the contractor. From electrical and piping connections to the coordination of cranes, we take on the responsibility for jobsite erection and onsite installation through our LSTK (Lump Sum Turnkey) services. Zeeco's turnkey services include equipment design, supply, and installation to ensure our customers' projects stay on schedule and run seamlessly from concept through commissioning.
In addition, rather than our customers expending time and energy on a loose kit of pieces, we can reduce installation costs by providing modularized, pre-assembled equipment and skidding – shipped and ready to go.
Rental Capabilities and Aftermarket Parts and Service
Zeeco provides aftermarket parts, services, and engineered solutions for Zeeco equipment and other OEMs through our dedicated Aftermarket Rapid Response team. This division has both the engineering and operations experience to understand the problems and time constraints they work under. We typically respond to every part and service request within 24 hours. In emergency situations, we can deploy our specially designed Rapid Response Team to deliver under seemingly impossible deadlines to keep our customer's facilities running.
Zeeco also offers combustion rental equipment strategically located around the globe. Our fleet of rental combustors, thermal oxidizers, and flaring systems vary from small skid and trailer-mounted flares to elevated systems exceeding 300 ft. tall.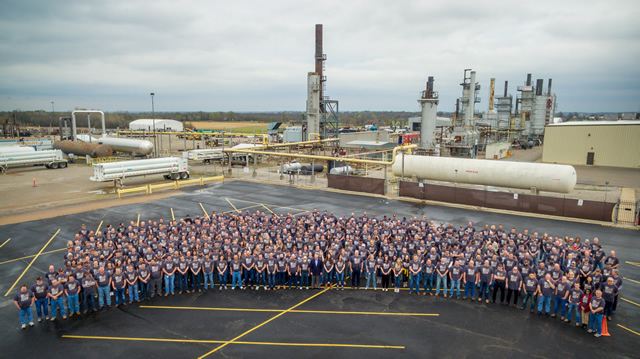 Zeeco has instituted a zero-accident Quality Control Program to ensure the highest quality standards in the industry are met. This program covers work conducted in Zeeco manufacturing facilities as well as work performed off-site. Zeeco inspectors are trained to adhere to our own high standards, industry standards, and customer specifications. Our strict self-inspection policy is key to the Quality Control Program's success and is demonstrated by an absence of major warranty work.
Field Erection and Start-Up Assistance
Our field technicians advise erection and plant personnel on every aspect of the field installation of Zeeco equipment. We take an active role in pre-delivery coordination meetings with erection contractors and plant personnel to avoid costly lost production or downtime during site construction. Zeeco's technical staff assists our customers in equipment start-up and safe, proper, and efficient operating procedures. Zeeco's service engineers can also assist with field troubleshooting and diagnostic support for existing installations.
Consulting and Training
We understand how proper training for operators prolongs the life of our customers' combustion equipment, reduces long-term maintenance costs, and protects the safety of employees. Zeeco offers a wide spectrum of training options from simple lunch-and-learns to multiple-day onsite training for operations and maintenance personnel.
End to End Solutions
With thousands of process installations to our name and more than 25 global locations, Zeeco has earned an enviable reputation for superior engineering, product performance, and professional integrity. Over the last four decades, we've kept a tight rein on the positive differences that have guided us to become the world leader in advanced combustion and environmental systems.
Contact Us:
22151 East 91st Street South
Broken Arrow, Oklahoma, 74014 USA
Phone: +1 918 258 8551
Fax: +1 918 251 5519
Email: sales@zeeco.com