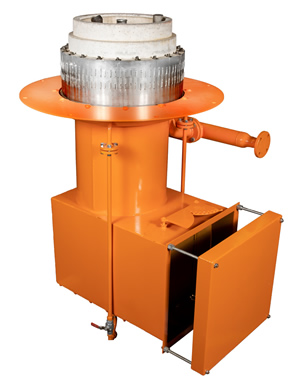 ZEECO® FREE JET G2™
In the year 2000, Zeeco introduced the ZEECO GLSF FREE JET® – a revolutionary, patented process burner technology that utilizes the FREE JET method of mixing fuel gas to achieve Next Generation Ultra-Low-NOx emissions and superior turndown ratios. Over the course of two decades since its introduction, thousands of customers across the globe have put FREE JET burner technology to work in their facilities.
While many combustion manufacturers may not see a reason to rethink the design of proven technology, the combustion engineers and process burner experts at Zeeco strive for continuous improvement and feed off the opportunity to innovate.
We listened to user feedback to write the next chapter in our storied history of process burner modernization – The ZEECO FREE JET G2.
Without sacrificing the world class emissions performance, compact shape, and desirable flame characteristics that customers expect from ZEECO burner technology, the newly designed FREE JET G2 delivers improved stability, reliability, and cycle time while reducing maintenance costs. Also available as a process burner retrofit, customers can revalidate their equipment with a 12-month process warranty.
Summary of FREE-JET G2 advantages and capabilities: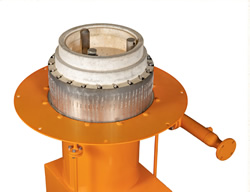 Reduced number of secondary process burner tips, made from 310 stainless steel (type HK)
Increased primary and secondary process burner tip diameters
Extended cycle time
Reduced maintenance costs
Stable flame over wide range of operating conditions
High turndown of 10:1 or greater
Compact design, ideal for process burner retrofit applications
Retrofits available with revalidated 12-month process warranties