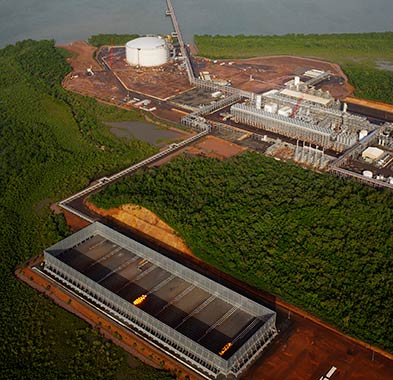 Flares & Thermal Oxidizers for Liquefied Natural Gas Plants
Zeeco is the world leader of advanced combustion and environmental technologies for the LNG industry. Our flaring systems and thermal oxidizers – some of them among the largest and most complex systems ever built – keep LNG plants around the globe operating cleaner and more efficiently while meeting the strictest regulations and permitting.
Zeeco's smokeless flares enjoy an industry-leading destruction rate of 99.5%-plus. Our thermal oxidizers destroy 99.99% of hazardous and non-hazardous waste streams.
From Australia and Qatar to the United States Gulf Coast, only Zeeco offers the LNG industry the experience and expertise to design and construct flares and incinerators to meet any operational or emissions challenge.
Read an article about Zeeco's recent work designing a retrofit air injection system for an LNG project on the US Gulf Coast. (LNG Industry PDF | 954 KB)