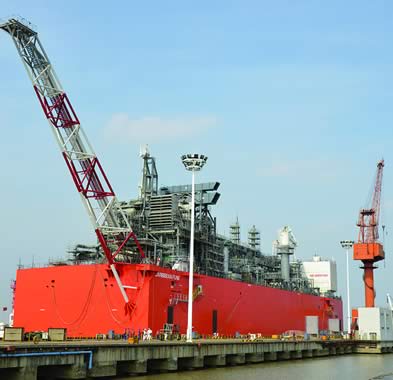 Marine & Offshore
Marine and offshore flare and burner applications are mission-critical and downtime is not an option. Choose Zeeco's proven expertise in every aspect of combustion equipment for:
Ships
Floating Production Storage and Offloading vessels (FPSO)
Liquid Natural Gas Carriers (LNGC)
Liquid Natural Gas Bunker vessels
Floating Liquid Natural Gas carriers (FLNG)
Floating Storage and Regasification Units (FSRU)
Floating Storage Units (FSU)
Offshore platforms
From marine burners for ship's auxiliary boilers to the design, engineering, and fabrication of a complete marine boiler module or smokeless flare system, Zeeco offers matchless quality and service.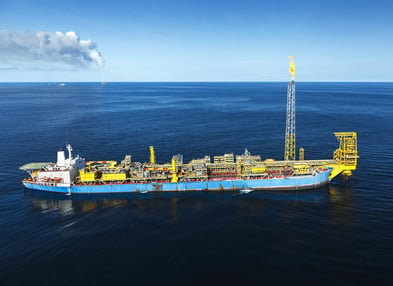 We know your marine and offshore applications operate in harsh and isolated environments. That's why we manufacture, test, and install dependable equipment purpose-built to withstand both the elements and the process demands.
From the South China Sea and South America to India, Africa, and the North Sea, our offshore, FPSO, and FLNG flare systems operate around the world to deliver on time and on budget, every time. Call or email Zeeco today to put our engineers to work for you.
Zeeco Marine and Offshore Systems:
Marine Boiler Burners:
GB Low-NOx burner

Multi-fuel capabilities: natural gas, heavy fuel oil (HFO), marine diesel oil (MDO), low sulphur gas oil, crude oil, field produced gases, and waste streams.

Diesel Pilots
High Energy (HE) ignition systems
Flares:
Steam-assisted flares
Ballistic pellet ignition systems
Vapor Control:
Thermal Oxidizers:
Incinerators
Gas Combustion Units (GCU)
Services:
Additional:
Pipework skids
Valves and instrumentation
Pump sets
Fans
PLC based control systems