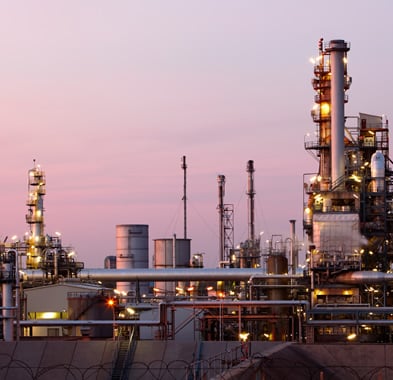 Combustion Systems and Equipment Services for the Refining Industry
Call +1 918 258 8551
Zeeco has been producing the highest quality and most efficient burners, flare systems, and thermal oxidizers (incinerators) for the refining industry since its inception more than 40 years ago. Since then, hundreds of refineries around the world have turned to Zeeco for the industry's best available technology. From research, design, and manufacturing to start-up, training, and aftermarket support, our world-class combustion engineers deliver the highest quality solutions for the refining industry's most stringent environmental and safety regulations.
Zeeco reinvented the modern-day burner for high energy efficiency, dramatically low emissions, and increased production. Our innovations in burner technology continue to set new standards in reliable performance and cleaner environmental practices for refineries around the world.
While our entire burner product offering can be designed for refinery applications, the most common equipment includes:
We design and manufacture every flare to comply with the most rigorous global safety and emissions requirements, and reliably operate under the most severe weather conditions.
For safe disposal of hazardous/non-hazardous gaseous and liquid waste streams, Zeeco engineers a complete line of thermal oxidation systems – also known as incinerators – to achieve some of the highest volatile organic compound (VOC) destruction efficiencies in the industry. Many of these systems can also incorporate waste heat recovery equipment, utilizing high temperatures associated with thermal oxidation to supplement other refinery operations and reduce operating costs.
Zeeco's carbon bed vapor recovery units (VRU), vapor combustor units (VCU), and flare gas recovery systems (FGRS) are designed for maximum performance and reliable operation to ensure your refinery meets the most stringent emissions standards.
Call +1 918 893 7795
Large Elevated Flare Systems (more than 300'-tall)
Trailer Mounted Flare Systems (up to 60'-tall)
Skid Mounted Flare Systems
Air Assisted Flare Systems
Enclosed Flare Systems
Incinerator Systems
Thermal Oxidation Systems
RTO Backup Systems
Vapor Combustors
Biogas Flares for Landfills and Digesters
Knock Out Drums, Liquid Seals, and Detonation Arresters
Zeeco's Aftermarket and Rapid Response teams are available 24/7 to support all spare parts requests and our inventory of key components ensures the fastest delivery to your facility. Our teams will replace Zeeco parts, or other OEM parts, in-kind or better. Zeeco can also custom engineer and fabricate a solution for our competitor's equipment to ensure reliable operation.