Corporate Research and Testing Facility
At the world's first ISO 9001-2000 certified Combustion Research and Testing facility, Zeeco's staff continually strives to stay ahead of the rapidly changing emission requirements and our customers' needs for quality combustion equipment.
With seventeen (17) full scale combustion test furnaces, Zeeco is capable of testing a wide variety of burners and accurately simulating field conditions. Ten (10) furnaces are capable of firing two (2) or more burners and five (5) of those can fire more than seven (7) test burners at the same time.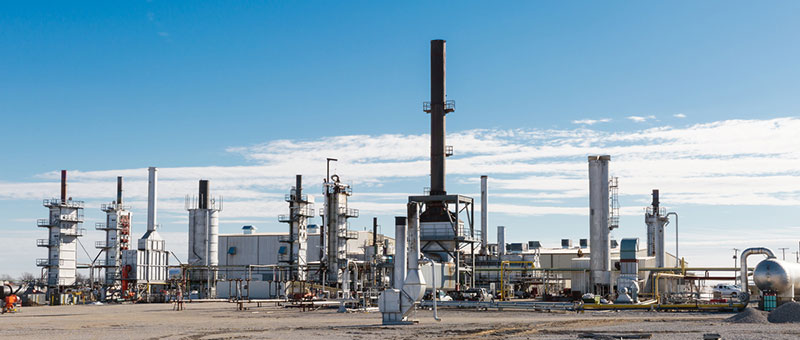 Multiple liquid and gaseous fuels are available to simulate refinery fuel gas or customer's specific fuels. Fuel gases are simulated by blending Tulsa Natural Gas with Hydrogen (H2), Propane (C3H8) and are blended in proportions to closely match the specific gravity and lower heating value (LHV) of actual fuel gases. Additional components such as Nitrogen (N2), Carbon Dioxide (CO2), Propylene (C3H6), Butene (C4H8), Butane (C4H10) and Pentane (C5H12) can also be utilized.
Liquid fuels are generally simulated with No. 6 Oil, No. 2 Oil, Naphtha, Pentane, Gasoline and Kerosene. Customers may also provide their own fuels for testing.
Zeeco's combustion testing capabilities are not just limited to burner testing. Zeeco is equipped to conduct demonstrations on a full range of flare equipment including air-assisted, steam-assisted, enclosed and ground flares. Zeeco has the fuel storage, supply and blending capabilities to provide flare testing and demonstrations for very high-capacity relief conditions, and a wide range of flare gas compositions and conditions.
We can collect information and data on the test, including radiation, noise, flame characteristics, smoke Ringleman factor, pressure, exit velocity, flame stability, emissions, and combustion efficiency, as well as collect samples to confirm compositions. Zeeco's sophisticated equipment provides in-depth analysis, such as sampling systems, Flir camera, and more.
A multi-stream incineration system is also in place for testing complex thermal oxidizers.