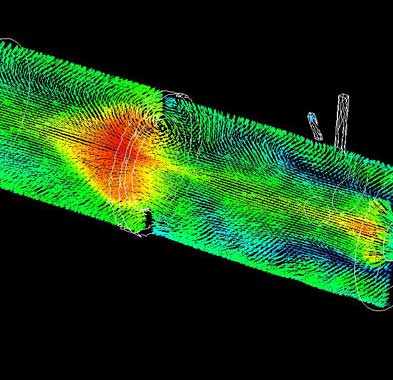 UK Research & Testing Facility
Located at its European headquarters in Stamford, U.K., Zeeco's Research and Testing Facility offers a demonstration and test facility composed of a small test furnace for pilots and showcases a range of ignition detection options for a variety of applications like process and power.
The test furnace houses Zeeco's GLSF burner and is used to dynamically demonstrate our burner pilot range, primarily the ZEECO SM and JM series, highlighting their stability and resilience in operational or client test conditions. Zeeco Europe's test facility can demonstrate a range of ignition panels and fire a full range of gas, including natural gas, propane and methane hydrogen blends.
Alongside our test furnace and burner pilot test stand, we also have a functional ZEECO HSLF pilot fitted with both FFG and HEI ignition systems. As with the pilot area, we provide a number of feedback options with manual and automatic ignition controls available to test.
Zeeco's test facility in Europe accommodates product demonstrations and factory acceptance testing with trained staff and procedures that are tailored to meet specific requirements where required.