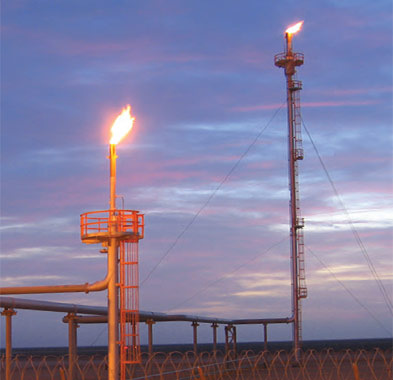 ZEECO® Flares
ZEECO flares are regarded worldwide as the most reliable, engineered flare systems in operation today. The reason? We design and manufacture every flare to deliver superior safety performance without sacrificing smokeless performance. Whether your operation is onshore or offshore, in the production field or a process plant, depend on Zeeco's flares, flare gas recovery systems, and vapor control systems to meet the toughest weather conditions and global compliance requirements no matter where you are.
Need a rental? Zeeco offers a full line of gas and liquid flaring systems ready for delivery. We also supply our signature flare pilots, flare control systems and auxiliary equipment to keep you online and avoid costly downtime.
Want to experience Zeeco's world-class flare testing and quality inspection capabilities firsthand? Customers can now participate in inspections, monitor equipment performance, and analyze real-time combustion test data remotely via livestream. Click here to see a full overview of virtual capabilities available for all ZEECO® flare systems.