Vapor Combustor: Safely and Reliably Destroying Emissions for Cleaner Operations
Subscribe to Zeeco Updates
CATEGORIES:
BACK TO BROCHURES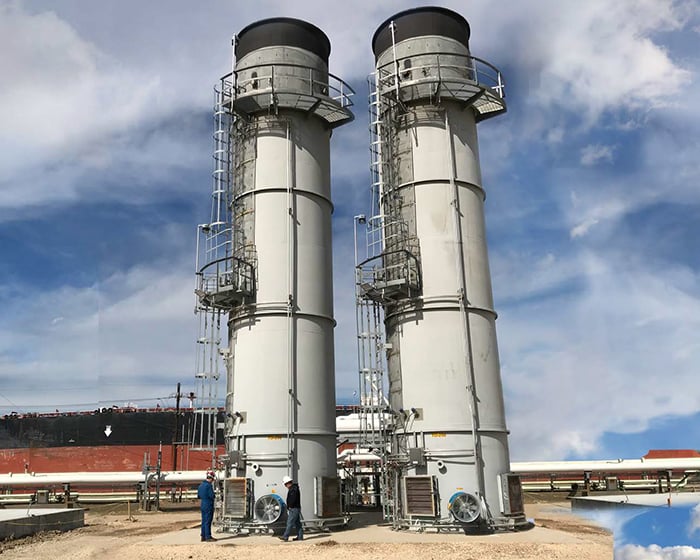 Whether you are loading trucks, rail cars, or marine vessels, you know how vital a reliable, economical vapor control system is to your day-to-day operation.

Zeeco's advanced Vapor Combustor Units (VCU) are designed to be the most reliable, cost-effective means to achieving Volatile Organic Compound (VOC) Destruction Efficiencies (DRE) up to 99.9%.


Key features of Zeeco's VCUs
USCG certified anti-flashback burners
Dedicated, Variable Frequency Driven (VFD), air-assisted fan delivers combustion air directly to each burner pack

Better combustion stability
Eliminates smoking
Better control and significantly reduced noise compared to single speed fans

Burner packs can be staged to meet a wide range of operating requirements
Automated dampers for more precise control of combustion air, which allows tuning of the VCU for optimal performance
Designed for minimum pressure drop in order to ensure backpressure on truck rack is less than 18" WC
Capacities

As low as 3,600 gpm for truck loading
As high as 50,000 bph for marine loading

Standard emissions

VOC DRE: 98% to 99.9%
NOx: 0.12 to 0.20 lbs./MMBtu
CO: 0.08 to 0.50 lbs./MMBtu

PLC based control system with HMI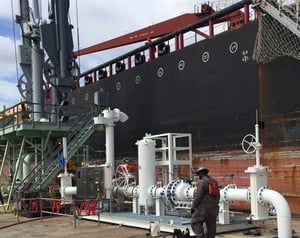 Proprietary low-NOx VCU available:
Emission requirements in certain areas are becoming more and more stringent, particularly regarding NOx emissions. To address this, Zeeco has a proprietary low-NOx VCU that achieves NOx emissions of <0.06 lbs./MMBtu, while still achieving high VOC DRE and low CO emissions.
With units in operation for multiple years, this technology has proven to be reliable, safe, and effective at meeting lower NOx emissions.


ZEECO® marine vapor control solutions
Zeeco designs and manufactures marine vapor control systems that are safe, reliable, and compliant with U.S. Coast Guard and the 33 CFR 154.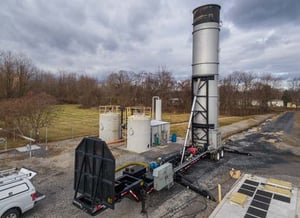 Zeeco: your single-point solution servicing and maintaining your vapor control equipment
With the fastest growing Aftermarket Service team in the industry, Zeeco's field service professionals are highly trained in the service and maintenance of ZEECO Vapor Combustor Units (VCU), Carbon Bed Vapor Recovery Units (VRU), Continuous Emission Monitors (CEM), DSUs, wet and dry vacuum pumps, vapor blowers and all related automations controls. Our team can support all other manufacturer's equipment.
Zeeco's field service professionals take part in the highest level of industry-required safety training and will show up to your site equipped with full PPE. Zeeco is registered with ISNET World, PICs, PECS, DISA, and many other safety regulators.


Zeeco has one of the largest fleets of combustion rental systems in industry
Zeeco has an extensive fleet of portable vapor combustor units for long and short term rentals. Zeeco's trained field service technicians can have your rental unit up and running in no time.
Download Brochure
BACK TO BROCHURES