Subscribe to Zeeco Updates
CATEGORIES:
BACK TO CASE STUDIES
Heroic response leads to robust retrofit of Hengli PDH Air Heater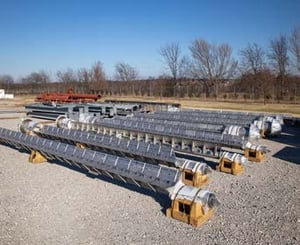 Situation
In April 2020, duct burners failed in the propane dehydrogenation (PDH) air heater of Hengli Petrochemical Refinery located in Dalian, Liaoning, China – one of the largest refineries in China. Without a duct burner system to provide supplementary firing for the reactors, the facility was forced to reduce production rates until the critical fired equipment could be replaced – suspending the flow of millions in potential revenue for the company.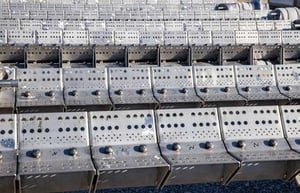 Challenge
The Hengli refinery not only needed to replace two large trains of eight duct burners (16 total) in the PDH air heater system, but the facility also required the new burners to be more robust in construction and materials used to prevent failures in the future. The original air heater burner supplier – a competitor of Zeeco – informed the refinery that under normal circumstances a project of this magnitude would require at least six months to deliver a complete replacement to the site. Additionally, the COVID-19 pandemic introduced many unique challenges to the situation. Beyond the obstacles of global travel restrictions, many vendors around the world closed, suspended operations, or operated at reduced capacity which made procurement and delivery of materials and equipment substantially more difficult.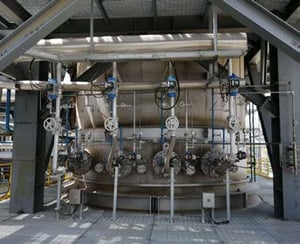 Solution
Seeking an immediate solution to avoid a complete shutdown of the facility, operators at the refinery called on Zeeco China; a team known for extremely expedited deliveries and high-quality combustion equipment retrofits, regardless of the original equipment manufacturer. Applications engineers at Zeeco immediately assembled a multidisciplinary team from both China and USA offices to assess the situation. This team consisted of mechanical, process, controls, project engineers; drafters, and manufacturing professionals. On April 8, 2020, Zeeco's team committed to draft, design, manufacturer, and deliver a more robust duct burner system to the Hengli Petrochemical Refinery by May 8, 2020 – within 30 days of the receipt of order.
Zeeco's team initiated procurement within one day of order receipt, and shop manufacturing drawings were completed by April 15th. Daily team meetings were held between Zeeco's USA and China offices to ensure full clarity and timely execution of work.

Several manufacturing inspections were conducted throughout the project via livestreamed video with Zeeco's global director of quality control, as well as inspection, engineering, and design personnel. By conducting the inspections in a virtual setting, Zeeco's team circumvented global travel restrictions and ensured correct fabrication and world-class equipment quality.
Results
The first train of eight duct burners were delivered to the Hengli refinery on April 30th – beating Zeeco's original delivery target by eight days – and the second train of eight duct burners were delivered on May 8th, as promised. The quick turnaround executed by Zeeco allowed the Hengli facility to have a more robust duct burner solution on site and ready to install in the PDH air heater during a scheduled turnaround.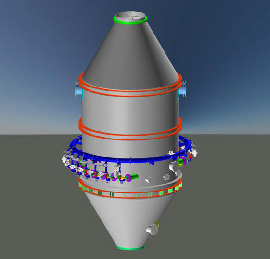 Download
BACK TO CASE STUDIES