Understanding a New Regulatory Environment
Subscribe to Zeeco Updates
CATEGORIES:
<<< BACK TO TECHNICAL PAPERS
By Blake Leary on April 13, 2014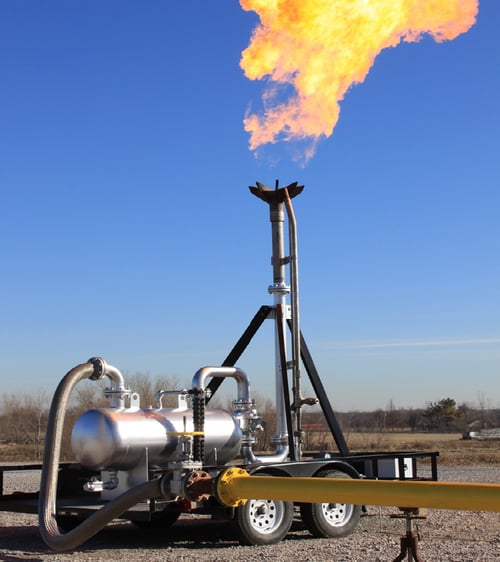 On April 17, 2012, following an eight year review process of the Clean Air Act, the U.S. EPA finalized and issued the first federally enforceable air quality regulations and standards for the Oil and Natural Gas Industry. These regulations and standards were designed to reduce emissions of smog-forming volatile organic compounds (VOCs), along with other Hazardous Air Pollutants (HAPs). After final comments of the newly proposed regulations were considered, the EPA released the New Source Performance Standards 40 CFR, Part 60, Subpart OOOO (NSPS OOOO or NSPS 4O) and updates to the National Emissions Standards for Hazardous Air Pollutants (NESHAP) 40 CFR, Part 63, Subparts HH, and HHH (HH/HHH) for the oil and gas production, transmission, distribution, and processing industries. These regulations originally published on August 16, 2012 in the Federal Register. The most recent revisions to the NSPS OOOO regulations were published in the Federal Register on September 23, 2013 (FR 58416). These revisions addressed the first round of petitions filed by the American Petroleum Institute (API) and others for reconsideration; however, this revision mostly addressed the questions surrounding storage tanks and the control device provisions of the rule.
Introduction
As the first federal air standards for oil and natural gas begin to roll into effect, upstream and midstream operators need to be aware of the cost-effective technology and practices necessary to achieve the required VOC and HAP emissions reductions for hydraulically fractured natural gas wells. The regulations are "expected to yield a nearly 95% reduction in methane and VOCs emitted from more than 11,000 new hydraulically fractured gas wells each year.1" Based on recent figures, the EPA has drastically underestimated the counts of new hydraulically fractured wells. Crude oil and natural gas production, transmission, distribution, as well as onshore natural gas processing, are also targeted industry segments for greenhouse gases (GHGs), VOCs and HAPs reductions.

Certain GHGs, VOCs, and HAPs in the presence of sunlight promote the formation of smog (ground level ozone), a known irritant with potential health and environmental impacts near oil and gas production and processing sites. Reducing these emissions from initial well completion, production, and distribution, to processing and production on the well pad sites will help reduce ground-level ozone concentrations, and subsequently increase air quality in surrounding areas.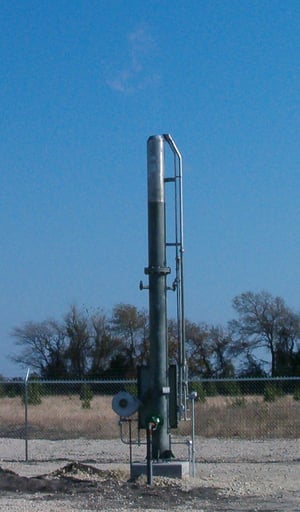 For those operators with multiple drilling sites in a condensed geographical area, the use of a portable CCD might be an option to consider. Open or enclosed portable well production flares, as shown in Figure 5, can increase flexibility to address multiple well sites without any foundation requirement and allow for management of multiple well sites in a field to manage flowback schedules.

When evaluating an engineered flare, seek a robust design that includes temperature-resistant construction for heat-affected components to ensure long-term life expectancy of the flare tip and pilot such as Zeeco's MJ flare series. Utilization of investment castings for the critical components in the heat-affected zones minimizes the potential for field failure. Requiring a continuous, monitored pilot that meets the API 537 performance design criteria (150 mph wind and 10" rain/hr), means less operation and maintenance issues in the field and ensures environmental performance.
Download Technical Paper
<<< BACK TO TECHNICAL PAPERS