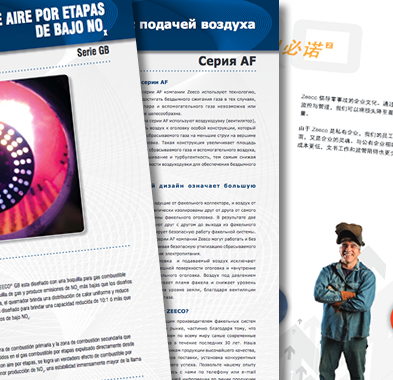 Zeeco Brochures
Zeeco offers many of our brochures online, available for download in the Adobe® PDF format. Many of them are available in different languages:
ZEECO: The Power of Z
Zeeco is the epicenter for combustion development and we are constantly transforming the industry with our technological innovations.
---
Zeeco Product Line Sheet
Explore Zeeco's comprehensive line of advanced combustion equipment and environmental solutions.
Combustion Research and Test Facility
Located at our global headquarters near Tulsa, Oklahoma, Zeeco's 20-acre (81,000 m2) Research and Test Facility is the largest in the world and the first of its kind to become ISO 9001 certified.
---
Virtual Combustion Tests & Inspections
Zeeco is making our world-class combustion testing and quality inspection capabilities remotely accessible. Customers can now participate in inspections, monitor equipment performance, and analyze real-time combustion test data remotely via livestream.
---
ZEECO EUROPE LTD.
Combustion Equipment Engineering, Manufacturing, Sales, Service, and Support
With more than 40 years of industry experience and a worldwide footprint of built-for-purpose manufacturing facilities, Zeeco's reputation for excellence in engineering, reliability, and integrity sets the industry standard.
ETHYLENE
Best Available Technology
Our focus on the whole combustion process is what makes Zeeco a leader in retrofitting or equipping ethylene cracking furnaces with the latest low, ultra-low and next generation emissions burner technology.
---
Turnkey Solutions And Modularized Systems
Let Zeeco eliminate the hassles, reduce costs, and save time and resources by assuming single point responsibility for your combustion system upgrade.